On sale is a ready made PLR affiliate website promoting Slow Cookers in the popular and profitable niche of kitchen appliance. This website is currently being sold as a live starter website at Flippa.com. For the PLR version, this is what you get;
An affiliate website with well planned easy to follow categories.
Straight forward navigation menu designed for human visitors and search engine bots (SEO).
Pre-loaded with 10 Top selling slow cookers from Amazon.com.
Each product is placed in its respective categories according to brand, size, price, etc…
Why Should You Buy A Pre-Made Website In The Slow Cooker Niche?
As an affiliate marketer you may sometimes be taunted by the many challenges that come with it… a few of them being spending hours looking for a niche, creating a website, content and more.


With our Amazon Turnkey Website For Sale In The Kitchen Appliance Niche for Slow Cookers you can short cut through some of those challenges. The slow cooker micro niche is profitable, we have done that for you, you will not have to create a website from scratch…
There are several reasons why it may be a good idea to purchase this ready made Amazon affiliate website. First and foremost we have taken guesswork and confusion out of the way by test driving this niche with a live website. Here are a few reasons;

Below we will share with you insider data about this niche. This data was obtained from the live site which is now on sale at Flippa.com – click to visit the sale!

This website is well planned with good SEO practices such that it is able to rank for several keywords without need for external backlinks, however more work would be needed to push it up the rankings favorable enough to make sales.

Each product has been categorized according brand, size, prize, material, functions, shape, etc.

Each product review post is such that it links to each and every possible category it needs to belong to.

It comes loaded with 10 top selling products and one keyword article that links all 10 products together to build an even stronger internal linking network.
BIG QUESTION!!! – How Do You Make Your PLR Site Unique?
There is a lot of confusion about unique content, duplicate content, whether PLR content is good or bad or it will produce a lot of duplicate content all over the web. If you want to buy micro niche website and have that confusion let us clarify that…

Let Us Talk More About This Kitchen Appliance Niche…
Introduction To Slow Cooker Niche
Are you looking for Amazon Turnkey websites? Well look no further because you may be in luck. Here is an Amazon turnkey website for sale in the kitchen appliance niche, in particular slow cookers.
Slow Cookers is a niche that is not overly competitive and this website can potentially dominate the niche. The site has been set up to advertise slow cookers in an effort to make commissions through the Amazon affiliate program. The slow cookers being advertised are RED HOT as a niche especially coming to Christmas time.
It currently has 10 Slow Cooker product review articles and 1 summary page. The site is largely an Amazon affiliate website but can equally promote the same or similar products from other affiliate programs by simply adding the respective affiliate links.
If you can make a quick search of keywords relating to this niche you will notice that this is a heavily searched niche and yet not that competitive if you follow our SEO white hat best practices.
Niche Selection And Performance
The Kitchen Appliances niche is hot in any respect, see the image below. Amazon.com. When you read our article on niche market ideas you will notice that the Kitchen Appliance niche falls into several categories we have stated including low competiton, profitable, great, untapped in a way, trending and seasonal.
Slow cookers, particular, are in demand since some slow cooker products appear in the best 100 kitchen appliances as whole category. This category at Amazon.com has over 20 to 25 sub categories. So to have some slow cookers occupy some of the top positions in the best 100 shows that they are in demand. From the image, there is 3 that are in top 15 positions.

Product Research
When you follow our method to uncover profitable niches with low competition you will notice that slow cookers niche is in no doubt not overly competitive. Part of the reason why it so is more and more slow cookers are emerging as upgrades or from new manufacturers. There are upgrades – new versions – and new manufacturers because of market demand.
So as an affiliate marketer, one of your strong strategies is to target untapped niche markets or products and new products exist in the slow cooker niche.
For one the Instant Pot, which is multi kitchen appliance which has one of its functions as a slow cooker is relatively new and heavily untapped. Crock-pot as a company also comes up with new models now and again providing a great opportunity for an affiliate marketer.
That being said buying and developing this website will put you way ahead of your competition.
Performance Of The Slow Cooker Niche
To drive the above determination home that this is a niche in demand by the market, the image below shows the number of reviews the top selling products have. Normally, during niche and product research, an affiliate marketer will be happy with products that have over 10 reviews and over 3 star ratings. Well, in the case of slow cookers, the reviews are in their hundreds some thousands…
No of Reviews and their frequency
In case the image above is not very clear we have zoomed in on some of the products as below. These do not only have thousands of reviews but also 4 and above star ratings! And to top it all up they have a good price range. They are not high priced such that they also qualify a great gifts during periods like Christmas, etc.
Check Out How Many Of These Products
Have Been Sold On Amazon.com…
Google Trends
Another important point to note when selecting a niche is to look at the trends. When you look at the image below you will notice that this is undoubtedly a growing niche with spikes when coming to Christmas season. So this is a great niche to have, it is ever green and with potential to do very well at certain seasons.
Growing Niche

Website Planning
Now that we have looked at niche research and explained why this would be a good niche to go after let us now look at how we have constructed this ready made website.
If you want a head-start purchase this ready made website to save time…
Niche Keyword Research
Having established the niche we wanted to go after, niche research, we now dig deeper by doing a niche keyword research. Following our niche research tips, this type of keyword research uncovers and tells a lot about a niche. For starters, it helps us to structure the website in terms categories and understand slow cookers even more.
Keywords are what potential buyers to look for a product in search engines. Having access to that data is gold because you will build a website that is helpful. This comprehensive keyword is available as a separate purchase and extensively explained in our niche research packets…
However let us look at how we used that niche keyword research to plan the layout of this affiliate website! This will also clear some grey areas if you wanted to learn how to build an affiliate website using wordpress…
Website Layout
When building an affiliate website one thing is clear. It must be very easy to navigate both to a human visitor and a search engine bot. Never build a website for search only and neglect the human visitors. In the same token it is not advisable to build an affiliate website for human traffic and not take search engine bots into consideration no matter how informative your content may be!
This is because to be successful at affiliate marketing you need both human traffic and bot surveillance. In this era it is difficult to tell what comes first, more like case of a hen and an egg. Good content that is informative and useful to the reader is not good enough. Well structured site such that search engine bots can easily navigate around it is equally not good enough.
So to win, start with a good foundation that is pleasing to both and one of the best ways to achieve that is in planning the layout of the website well. Take a look at the image below and notice how we used some of the keywords we uncovered from our niche keyword research!
Website Structure
When looking at the discovered keywords we noticed that people were searching for slow cookers in different ways. Some were searching by brand, material, size, price, shape, etc. The spreadsheet below shows the identified keywords and categorized them accordingly.
Website Categories
Following the above structuring we built categories based on the information. It is important to note that a website especially the kind that we are constructing are actually online databases. A well designed database will almost always give you what you want. If not database think of a well organized library. In a well organized library you will know where to look even when you have limited information.
The same applies to a website, especially for SEO. Well optimized website should be a marvel for search engine bots. So with the above information we created the categories as the below image.
What is also important to note that the example slow cooker product – Crock-Pot SCCPVL610 – it has been allocated to its respective categories. You can clearly see that it is 6 qt in size, basic as in simply a slow cooker, it by Crock-Pot, it is digital and electric, oval in shape, etc.
All this information is available at a glance to a human visitor and at the same time to a search engine bot. A search engine bot will link or relate it to other similar products. As an example it will link or relate it to all 6 quart slow cookers, all oval shaped slow cookers, etc. This is important for sound SEO.
This is what makes our ready made websites unique and powerful such that you do not need as hard to achieve results. When you structure a website this way it is not uncommon to see category pages ranking. Further, navigation through the menu is also very easy, see image below;
Menu Navigation

Content Planning
After categorization, content planning is the next thing to do. It is important to note that initial keyword research does not give all there is about a niche. To know most about the niche you should look at the feed back tracking systems like Google Console give you.
Initial keyword research, categorization and content are a way to get your feet wet in the niche. We call all these initial process seed content. It is seed content because feed back from Google Console will inform you at to what keywords your being impressed for, or ranking or receiving clicks from.
So it will be up to you to decide which keywords to go after or whether the way Google understands the website is how you intended it. How Google (and other search engines) understands your website is dependent on different factors like location of your website, origin of the search queries etc.
This is part of the why when you read your data and decide how to improve will differ from person to person. This is where personal touch and individualism come in. So one should not be worried about PLR, duplicate content, etc, as long as you are going to be working on your website.
There are different kinds of content that you need to create as you expand your site including but not limited to Best Product lists, Product Reviews, Vs Or Comparison Articles, supporting keyword articles, more virtual pages from tags and new categories if needed, etc.
Product Review Articles
Below is an example of a review article with its seed content. Remember, this is just seed content and you need to expand on it as soon as you have feed back from your tracking software.
Review Post Sample
This is a sample of a review post in this turnkey amazon affiliate website. Note the layout that will get you a super high CTR and it has strong calls to action so you can be sure that you get visitors through to Amazon from the site.

Focused Keyword Articles
Best Page Sample
This is a sample of best product list!

SEO Best Practices
As mentioned above sound Website Structure is important for sound SEO. Due this and having had a chance to test drive the site as a live site we have a bit of feedback from Google Console reporting system. It is important to have tracking on your site!
Tracking
With tracking we can see that this affiliate website has some appreciable strengths and harnesses some opportunities that the buyer can benefit from. One of its strengths is that though this site is just over 2 months old and having been properly constructed for both human visitors and search engine bots it is gaining momentum in the search engines.
Performance
From the above image, it shows that in 2 months it has received 5 clicks, with 425 impressions at a click trough rate (CTR) of 1.2% with an average position of 56.9. This average position means the site pages on average appear on page 6. Imagine that for a 2 months old site with less than 20 pieces of content. What more if you increase content, interlink more and may be a bit of backlinks from social media, etc.
Keywords Or Queries
When we look at the queries or keywords the website is being picked for you will notice that there are some new sub-niches emerging as well some strength in some URLS. This gives you a wide choice of how to approach the niche with your website!
Emerging Keywords
From the above picture and as an example, let us take the Calphalon 7 Qt Slow Cooker to demonstrate and explain the strength and advantage of this way of categorization. This slow cooker review article has been assigned to at least 12 categories being;
Brand – as in manufacturer and when someone searches by brand the particular slow cooker can show up e.g. Calphalon Slow Cooker
Functions – as in how many functions it can perform, e.g. slow cooker, pressure cooker, etc… targeting a search like 2 in 1 slow cooker (however this one has a basic function of slow cooking!)
Type – as in whether it is programmable, manual, digital, etc… this targets keywords like digital slow cooker, programmable slow cooker, etc.
Color – some people search using color like silver slow cooker, slow cooker red, etc…
Size – Some use size e.g. 7 qt slow cooker
Shape – some use searches like oblong slow cooker…
Material – some are more interested in the material e.g. stainless steel slow cooker
Insert – some search interested in the insert e.g. slow cooker with ceramic insert
Price Range – some use price point to search e.g. slow cooker under $200
Reviews (keyword) – some simply search this way, Calphalon Slow Cooker reviews
That is at least 12 categories which means 12 links (or anchor texts) to one post. This is to say before you can get external links the review article already has over 12 anchor links with varied anchor text pointing to it. Search engines especially Google, look favorably on sites that have strong interlinking.
The same applies to tagging, this particular post has 5 tags, further increasing internal backlinks to the post.
In turn each review has a summary table that is designed such that it links back to each category it is assigned to. This means one category can have as many internal backlinks from several review posts.
Advantages Of Well Planned Website
All our websites have been able to rank or receive impressions without need for external backlinks. However, we need to point out that more has to be done bump the rankings may from page 3 to page 2 to page 1. That work involves more content, more internal linking, use of social media, etc…
Let us also point out that our live sites are more advanced than the PLR site because with live sites we augment the strength of the website with the use of tags, LSI keywords, etc. A combination of tags and LSI keywords take the strength of the website to another level. Both category and tags pages can rank on their own accord.
Another strength is that it is expertly designed and well planned, by way of interlinking, categorization and tagging. This is validated by the fact that it is able to rank without any backlinks from external websites. There are over 72 categories and each product has been allocated to its respective category such that one product can be picked up by search from several search queries.
The review articles that are already published on the site are expertly categorized to make it easy for a visitor to navigate and find what they may be looking for. The site is also organized in such a way that the search engines can index the website pages including their tag and category pages. These Tag and Category pages appear on SERPs – Search Engine Result Pages.
It is sufficing to say, based on the above example illustration, for any combinations and/or longer tail keywords, eg Calphalon 7 Qt Slow Cooker, the post has high potential of ranking or a little boost from an external link will push the post further up the SERPs.
This site is NOT software generated. It has been set 100% from scratch and all you need to do is take the site and promote it without having to worry about duplicate content penalties.
The other thing that sets this site apart is the product selection. If you want to make money with Amazon you need to make sure you pick RED HOT products and you can see that slow cooker niche gets a huge amount of searches and now approaching Christmas it going to be hot. This niche has a price range that appeals to be purchased as gifts – think Christmas gifts.
It is also constructed such that it can unearth hidden opportunities in this niche. It unearths keywords that you may not pick up from a keyword research tool. Here is an example of some of the best long tail keywords that were unearthed, from the combination of categories, tags and review content;
proctor-silex 33043 4-quart slow cooker
elite gourmet quart transparent slow cooker
presto nomad traveling slow cooker reviews
stainless steel slow cooker
As mentioned, the live site had an overall of 15 product reviews which act as seed content to uncover more areas where there is very low competition, like the long tail keywords above. When a low competition keyword is uncovered more resources can be spent on it in terms of writing or outsourcing content, backlinks, etc.
The above keywords are discovered through use of tracking like Google Console.
To clarify this, from the Google Console report, the search term proctor-silex 33043 4-quart slow cooker which has had 4 impressions with an average position of 56. This information is gold!
It means the review post for the Proctor Silex slow cooker can rank for proctor-silex 33043 4-quart slow cooker with a bit of improvement to the content and maybe a bit of backlinking. There are many more examples like this proving ample opportunities to target or go after very low competition keywords with little or no guesswork.
Slow Cookers are trending in innovation which means newer brands, models, etc… will continue to crop up from time to time. This means with an existing website that has over 15 pieces of content that are well interlinked it will be much easier to add and quickly rank for the new product.
Simply because a new product has very little competition! Adding a review on an established website with relevant content will make ranking a breeze – when following good SEO practices as shown on this website.
Or take "stainless steel slow cookers" as a sub-niche it has 14 impressions presents a good potential. And from the image below look how it relates to some of the queries that are already included in the website. You just need to write your content accordingly…
Uncovered Sub-niche
WordPress Theme And Plugins Used
One other strength, it is setup with some of the best plugins that make it more appealing and user-friendly to the visitor – links and banners to click are clear, text is on a white background, etc.
It is also setup to auto-update whenever there are upgrades to the theme or plugins. WordPress and plugins need to be updated from time to time whenever there is an update, this website is setup such that it updates itself automatically, both the WordPress theme and plugins.
So almost every time you will have the latest version of WordPress, theme and plugins. You do not have to always check or login to update any of the plugins, etc. However, it is advisable to make checks from time to time.
Who Should Buy This Ready Made Website For Sale In The Slow Cooker Niche?
This site is for anyone who wants a 100% custom built, unique website on a RED HOT niche. You could add Adsense to the site, relevant products also and/or use the site to participate in other affiliate programs that offer the same products.
Though this website is well constructed as mentioned above, it needs work and consistent monitoring in order to rank well and make sales. The already existing content needs further tweaking as more and more data is drawn from your tracking system.
The buyer needs to add a tracking system like Google Console or Google Analytics in order to know where to improve the website.

Grab Your Slow Cooker Micro Niche Website Now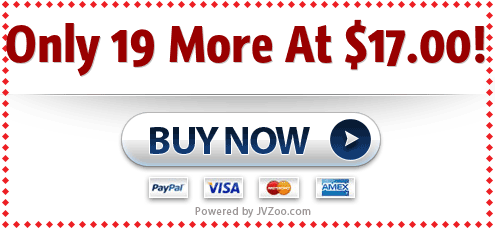 Please note that there are no refunds.
Digital products, by their nature, cannot be returned. If in doubt of what you are buying please read our extensive explanation of this product. The explanation is such that, if you have time, you can recreate the same.
Rights: This PLR Micro Niche Website is for personal use only, you may not resell it as is with PLR rights.